Well-known for its numerous benefits on the skin, aloe vera is used without moderation in cosmetic products. Indeed, this plant rich in amino acids, minerals and vitamins possess outstanding virtues that help you maintain a healthy looking skin.
Antiseptic Effect
Used topically, aloe vera plays an antiseptic role and prevents the growth of bacteria and viruses on the external surfaces of the body. The Yi-zhiBaume cream-balm (Action de Gala) is the ideal product for post-epilation care, especially after electrolysis, on regions that are prone to infections like the underarms and groin. The BactiRince, an aloe vera enriched antibacterial lotion, is an effective pre-epilation care that kills germs while softening the skin.
Hydrating Effect
Most of all, aloe vera turns out to be a prime moisturizer. It contains lignin, a component that favours a better penetration of the products into the skin, providing almost instant moisture. The VittoSoin nourishing cream (Action de Gala) is great to treat dehydration between facial epilation sessions. Moreover, certain elements present in the aloe vera, gibberellin for example, imply that the plant has anti-aging effects. The JouvenCell complex is an excellent rejuvenating care from the Action the Gala line.
Soothing Effect
The calming and healing action of the aloe vera relieves irritated, inflamed or burnt skins, after sun exposure among others. The HydraPlus balm-gel (Action de Gala) is ideal to soothe and cool the skin after hair removal or microabrasion.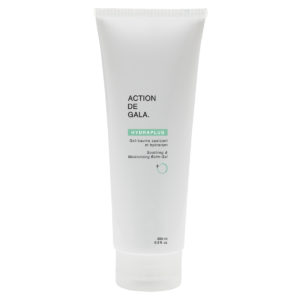 Pro Tips
Soothing mask: apply a thick layer of HydraPlus, leave to rest for 15 minutes. Massage into the skin.
Hydrating mask for sensitve skins : mix VittoSoin and Hydraplus.
Neck and chest mask : mix JouvenCell and VittoSoin.
Aloe vera should be part of your favourites without a doubt, whatever skin type you have!